Thomas John F. Considine, CIPP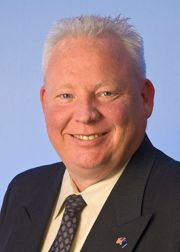 Chief Privacy Officer / Principle

Tom Considine is a Certified Information Privacy Professional (CIPP) and has over 28 years experience in the legal and law enforcement fields.  

He devoted over 22 years service to our great country holding positions such as; Chief of Naval Security Forces, Criminal Investigator, Legal Officer and Anti-Terrorism Force Protection Officer for US Forces deployed to Asia and the Middle East.

As a CIPP, Tom was always meticulous about protecting his information and who he granted access to it.  Tom was angered when the Veterans Administration suffered a security breach exposing his, and millions of veteran's sensitive information.  Tom later became involved with assisting organizations protect consumer financial data when he discovered a Fortune 500 company suffered a security breach resulting in him becoming a victim of identity theft and credit card fraud.

"Protecting sensitive information is not a new concept or difficult to achieve, it requires a proactive approach and training," says Tom.       

Tom Considine & Associates is the first, and currently the only organization to develop and provide Information Protection Manager training assistance to government agencies, small and mid-sized businesses allowing them to protect themselves and their employees and clients from security breaches in an affordable, in-house manner.

During Tom's off hours he volunteers his time as a youth sports coach and team sponsor.  He also instructs a 13 week entrepreneur training program for the University of Nevada Reno Business College. 

Tom is also a member of these fine organizations:

International Association of Privacy Professionals (IAPP)
American Society for Industrial Security (ASIS)
National Association of Veterans Owned Businesses (NAVOBA)
University of Nevada Reno Chancellors Diversity Forum
    



Eric D. Grimes, J.D., B.S. 
Legal Compliance Officer

A Veteran of the United States Navy, Eric Grimes has over 18 years experience working in national security and preparedness.  Safeguarding sensitive information gave Eric an appreciation for the proper handling, storage and destruction of classified and sensitive information.

Eric attended law school at Thurgood Marshall School of Law in Houston, Texas.  While in Houston, Eric became the victim of credit card fraud when unauthorized internet purchases where charged to his account.  Eric learned firsthand the uncertainty, sense of violation and true frustration in attempting to prove he wasn't the individual who purchased the merchandise.  After law school Eric was an associate in a major law firm in Reno, Nevada.

As an associate of Tom Considine & Associates, Eric reviews the company's policies and procedures and training programs to ensure compliance with existing federal and state information protection laws.  



Brent L. Groover, MTS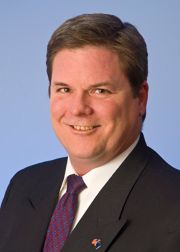 Master Training Specialist

Brent Groover, a 23 year veteran and now serves as the Master Training Specialist for Tom Considine and Associates.   During his tenure in the US Navy, Brent qualified as a Master Training Specialist (MTS) and is a subject matter expert on the following topics: Program development, motivation, planning and organizing, equal opportunity, team building, advising and counseling, supervision, management, process improvement and time management. 

As a Master Training Specialist, Brent held a secret security clearance and was responsible for the protection personnel records of over 1200 active duty members.  His experience with military information security is invaluable and a welcome addition to Tom Considine and Associates.  



James F. Kelleher, CISSP


Computer Systems Security Specialist

Jim's years as a systems specialist in the Coast Guard, as well as the computer industry, has helped develop his team spirit and dedication. Working and teaching in the field of electronics with its evolution from tubes, to transistors, to integrated circuits, has taught him adaptability. Growth as a technician troubleshooting and maintaining individual equipments, advancing to single purpose systems, and then integrated systems has provided him with analytical thought process and a firm belief in system standards. Experience has taught him that security is a process, not an event! His most rewarding accomplishment however, has been learning the qualities needed to work successfully with people, realizing that our strengths are not only in our similarities, but also in our differences.

Jim has more than 25 years experience with planning, acquisition, risk management, and life cycle support of a wide range of integrated data and classified data systems. He has worked as an Information Assurance consultant for the FBI, the US Army, the US Navy, the US Postal Service, the US Public Health Service, Raytheon and Northrop-Grumman IT.  He also has 7 years as an instructor, teaching the operation and maintenance of a wide variety of military electronics systems.  And he received a presidential award for his efforts in the successful completion of five different government contracts all which included handling, safeguarding and protection of classified information security systems and data.